Imagine if y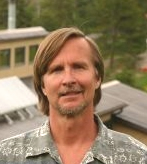 ou could reboot your brain — push a button and restore your original "mental programming."
In so doing, you'd clear all the files that have mysteriously been corrupted – creating the stuff pop psychologists call "baggage" – that garbage that make our lives a challenge at times, a nightmare at other times, and a complete disaster still others.
Imagine also that you could also download the latest software on successful living. Like the latest version of your favorite software, this download would contain the programming you need to meet life's challenges head on — calmly and confidently. It would help you create a peaceful and contented life and foster loving relationships.
Although I can't erase the programming that's raising havoc in your life, I can provide some new new programming in the form of timely advice. It's things I've learned that helped me erase the faulty programming that's caused so much anguish, frustration, and pain, and wasted so much of my life.
Through my newest book, Things I Learned too Late in Life: It's Never too Late to be Who You Might Have Been, I provide advice that will help you become the person you want to be and create the life you always dreamed of living – a life blessed with love, peace, happiness, contentment, and personal and professional success.
To order a copy, click here!