Who Am I?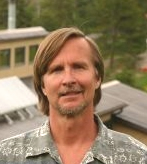 As bar owner and former baseball star Sam Malone on the TV sitcom, Cheers, used to say, "I'm pretty famous. It's just that a lot of people don't know me."
I kind of feel the same way about myself.  I've been writing professionally for over 35 years. I'm an internationally acclaimed author, educator, and public speaker but only among a select group of folks who care about the Earth and the future of humankind. Among the green-building and renewable energy crowd, I'm considered a Rock Star!  Among the general public, well, I'm a nobody — pretty unknown.
I have published 35 books and nearly 400 articles, including blogs (I've honestly lost count) online and in various magazines, journals, newspapers, and major encyclopedias. Several of my books have been translated into Chinese, Japanese, and Hungarian.
My books and articles cover a wide range of topics – from human biology to environmental science to parenting to study skills to green lifestyles to renewable energy to green building.
I'm no stranger to self help books. I wrote a parenting guide entitled EcoKids: Raising Children Who Care for the Earth that received excellent reviews and received several national awards. I've also also published a study guide for college students, a self-help book that offers a ton of advice to help students grow up and get over the hangups that keep them from succeeding. In the early nineties, I even self-published a self help book entitled Choosing the Perfect Mate.
Though my main focus has been on green building and renewable energy, I've been a student of the human psychology and behavior most of my adult life. If I'm reincarnated, I'm going to come back as a psychiatrist or psychologist.
Although I write for a living, I have taught at several universities since the mid 1970s, including the University of Colorado at Denver, the University of Denver, the
University of Colorado in Boulder, and the University of Washington. I continually offer my students advice on critical thinking and successful living. And, I've raised two boys, now in their mid to late 20s.
Over the years, I have given several thousand lectures to college students and presented several hundred speeches to the general public. I have also appeared on numerous local and national radio and television shows, including The Evening News with Tom Brokaw (two times) and Science Friday with Ira Flatow.
It's Here
Things I Learned too Late in Life has finally been published!  My apologies for those who have been waiting for the book. After finishing it, I I tried to find an agent to take it to a major publisher. I didn't have much luck because I don't have a devoted following like Dr. Phil…so, I said the hell with the established book publishers and published the book myself through CreateSpace.
You can order a print copy directly from me at my website (scroll down to bookstore on the left). I offer the book at a discount on this site.
Or, you can order a print copy from me at Amazon.com. I also offer the book at a discount
Or, you can purchase a Kindle version which is available at Amazon.com as well. Amazon.com.
Please let me know what you think. If you like the book, please let others know about it!
Please let me know what you think. If you like the book, please let others know about it!