Things I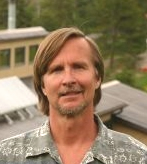 Learned too Late in Life is my 31st book. This recently completed work is a one-of-a-kind self-help book that provides clear insight into life's many trials and tribulations – the things that cause us so much anguish, pain, and frustration — and life-changing guidance to individuals searching for peace of mind, happiness, and success.
This book relates bits and pieces of my often-harrowing story
and shares the many life-changing lessons that helped me achieve extraordinary success and overcome tremendous adversities: personal tragedies, like the fire that destroyed my home in 2011 and the dissolution of my marriage; anxiety; deep, nearly crippling depression; and uncontrollable
anger.
This book offers invaluable advice — like "choose your battles
wisely" and "a loving heart is the truest form of wisdom" — that will help you short cut through the suffering caused by modern life, helping you create a truly successful and fulfilling lives.
Things I Learned too Late in Life offers advice you will not encounter in many self-help books, including "anticipation is almost always worse than reality," "don't believe everything you think," "be a hawk, not a mouse," "being right can be dead wrong!" and "you're nobody till somebody loves you, and that somebody needs to be you."
The central premise of this book is that learning life's lessons
early on can eliminate much anguish and turmoil that robs us of years of great joy.
One of my earliest chapters proclaims: "No one said life was
going to be easy, but they should have warned us!" This book is a treatise on life's many ups and downs, and a gentle, guiding hand out of the tumult that will help you create a truly fulfilling life.
It's Here
Things I Learned too Late in Life has finally been published!  My apologies for those who have been waiting for the book. After finishing it, I I tried to find an agent to take it to a major publisher. I didn't have much luck because I don't have a devoted following like Dr. Phil…so, I said the hell with the established book publishers and published the book myself through CreateSpace.
You can order a print copy directly from me at my website (scroll down to bookstore on the left). I offer the book at a discount on this site.
Or, you can order a print copy from me at Amazon.com. I also offer the book at a discount
Or, you can purchase a Kindle version which is available at Amazon.com as well. Amazon.com.
Please let me know what you think. If you like the book, please let others know about it!